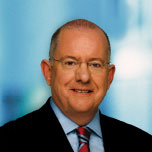 A message from the Minister for Foreign Affairs and Trade
2015 sees Irish design in almost every form being showcased in Ireland and around the world. The idea of designating a year to celebrate and promote Irish design emerged from the Global Irish Economic Forum, which was convened by the Department of Foreign Affairs and Trade in 2013. The Government endorsed this proposal, supporting a comprehensive programme of national and international events and activities throughout 2015.
The aim of Irish Design 2015 (ID2015) is to bring visibility to Ireland's dynamic design businesses, supporting them to trade in competitive foreign markets with a view to creating jobs at home. The initiative is being convened by the Design & Crafts Council of Ireland (DCCoI), in collaboration with partner organisations, on behalf of the Department of Jobs, Enterprise and Innovation; the Department of Foreign Affairs & Trade and Enterprise Ireland.
As a capsule exhibition of Irish design, Connections showcases the wealth of creative talent in Ireland, both from the past and the present. Highlights of the featured designers and projects include: The Book of Kells, which is celebrated for its lavish decoration and attracts over half a million visitors a year; Kilkenny Design Workshops, whose 50th Anniversary has been marked with the launch of a new iPad app www.kdwapp.com; Wexford-born Eileen Gray, who was responsible for some of the most iconic furniture designs of the 20th century; Sugru, the world's first mouldable glue that turns into rubber; and Kilkenny based Oscar-nominated animation studio Cartoon Saloon.
Connections provides a platform to promote the skills and talents of Irish designers to international audiences as it tours the Embassy network around the world throughout the year, growing Ireland's reputation abroad as a source of innovative design products and services.
Charles Flanagan, TD
Minister for Foreign Affairs and Trade